Worried about paying for a new suit for your job interview? H&M have you covered! 
UK high street retail giant, H&M, have launched a new  campaign in the UK offering job-seekers the chance to 'hire' a suit for 24 hours. The new one/second/suit-rental service allows anyone to make a good first impression by renting a suit to attend an interview. The campaign was launched online in the UK on Thursday, and is set  to be launched in the US on May 13th. 
The suits cannot be kept, and are only available for hire on the condition that they are returned in 24 hours. Customers are not obliged to pay for minor damages such as stains and tears. Customers do not have to pay to rent the suits. One of the conditions requires customers would have to return it in a prepaid returns bag to a dry cleaning company that is working with H&M.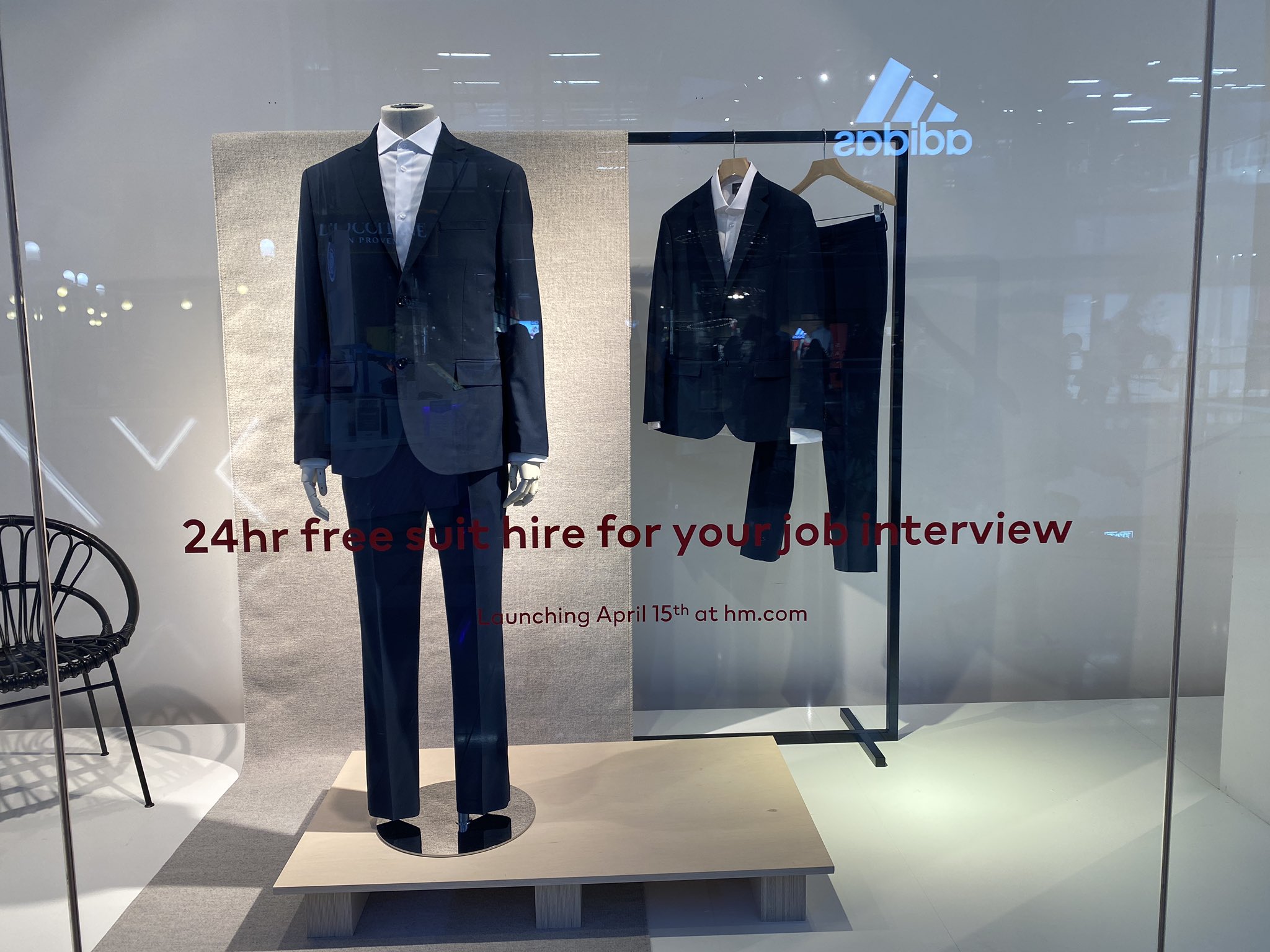 This initiative comes at a time where many have lost their jobs due to the pandemic and may be facing financial trouble and H&M's campaign comes with the aim of allowing candidates to interview in affordable and stylish fashion.