Amazon has been a life-saver for millions of customers during the last year. Their reliable and unmatched service is one that consumers trust and therefore remain committed to. 
Amazon have made a surprise move into the beauty sector by announcing their plans to open a beauty salon in east London. Like most salons, the salon will offer traditional services such as cuts, blow-dries and colour treatments. However, Amazon's salon is slightly different to most salons, thanks to the introduction of Augmented Reality (AR). 
As part of the service, clients will now be able to test out various hair colours with the use of AR technology; as well as purchasing products on the shelf through "point and learn" technology. This allows customers to scan products on the shelf in-store, and purchase them through Amazon. 
Amazon's aim is to bring this "unique" venue to bring them "one step closer" to their customers and test new technology.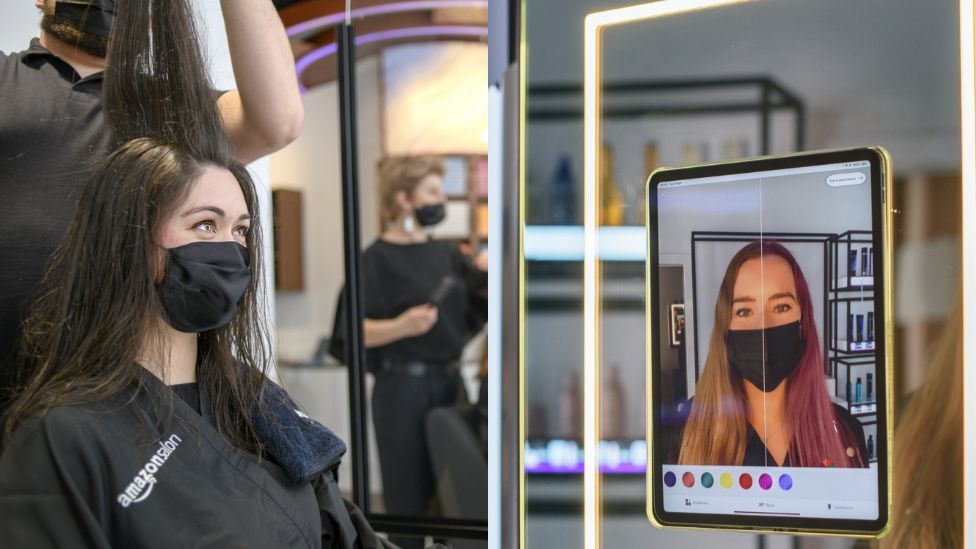 "We have designed this salon for customers to come and experience some of the best technology, haircare products and stylists in the industry," UK manager at Amazon John Boumphrey said.  
This isn't the first time Amazon have experienced with Augmented Reality. In October 2018, the online retail giant launched their "try before you buy" program, that allows consumers to virtually try on products before purchasing. 
With the success of Amazon's AR program on their online platform, introducing this technology to the high-street will enhance the consumer experience. 
Amazon's 'Fresh Shops' have entered the high street; which enables customers to scan a smartphone app when entering the store and their purchases will be automatically detected by cameras in the shop and billed to their Amazon account as they leave.
Visit our jobs page for the latest roles acorss: Marketing, Ecommerce, Content, CRM, Social Media, PPC, UX/UI, Web Development and more!