International Women's Day was meant to be a day to recognise and celebrate women around the globe, increasing the vote for equality across all spectrums. 
Across social media platforms, many businesses rose to the occasion by promoting women who worked within their companies, or represented their companies – and this voice was represented by the majority. 
Burger King, amongst of  the most recognisable names, tweeted "Women belong in the kitchen" which was met with fierce backlash from thousands of followers, unsurprisingly.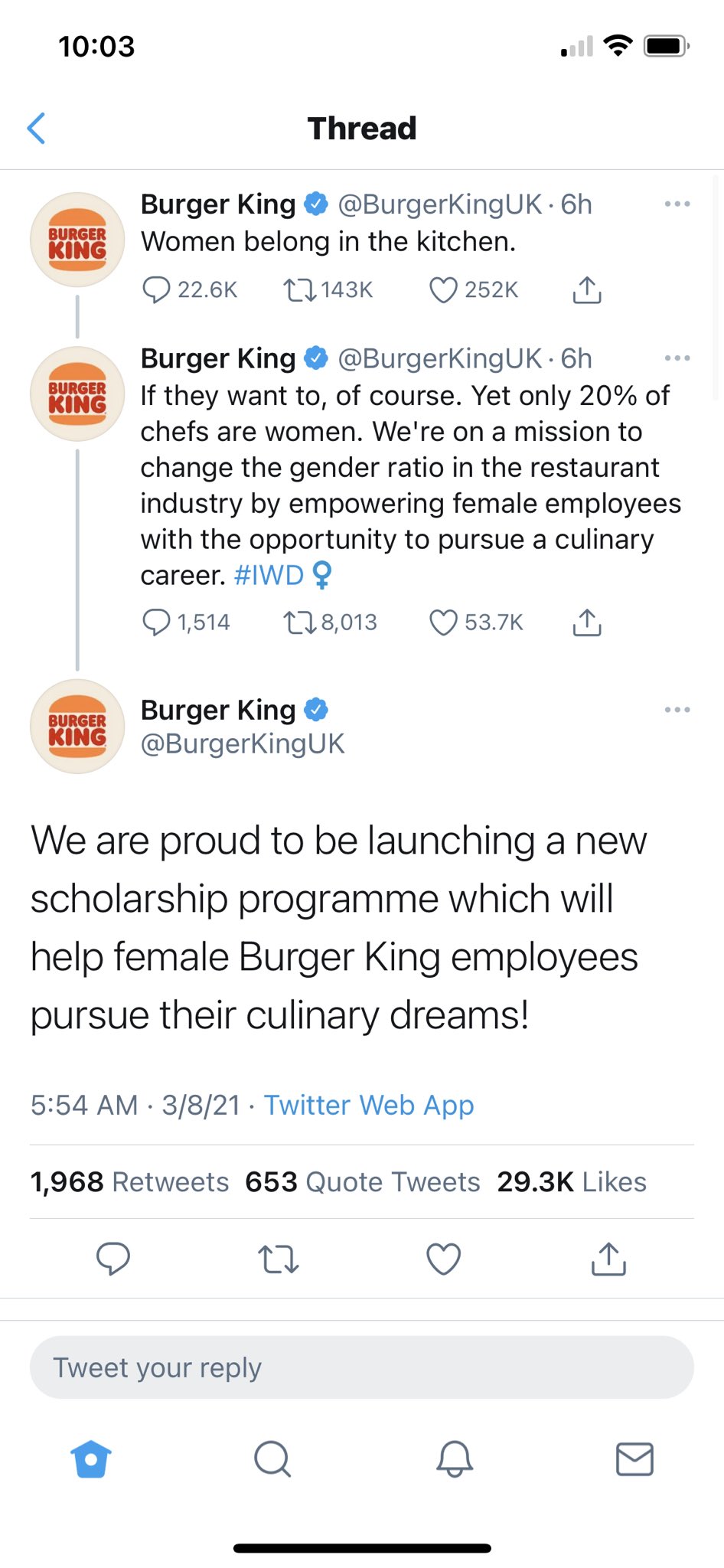 In an attempt to flip the scenario, following their initial tweet, they added in a thread: "If they want to, of course. We're on a mission to change the gender ratio in the restaurant industry by empowering female employees with the opportunity to pursue a culinary career". 
They also announced the launch of their scholarship programme, that would help female employees reach their 'culinary career'. 
It's safe to say none of those tweets received the engagement they were after. 
Burger King have been well-known for their creativity when it comes to their campaigns, and they have always been proactive in their approach, but their latest comments certainly did not cover them in glory, especially on a day specifically aimed to celebrating women. 
Looking for a job in social media? Check out the latest roles!