Customer relationship management is something which all business must have; no matter the sector. The ability to understand and build relationships with your customers enables you to provide them with the service they want; in result, building long term loyalty. 
In order to provide customers with what they want, providing a unique experience in the process, you must have the tools to do this. CRM provides you with the insights you require to make data-driven decisions as well as the tools to optimise customer support workflow automation. 
CRM Managers are in high demand now because as customer needs are rapidly changing, an experienced CRM professional will allow you to maximise customer satisfaction and drive more sales. 
We'll look at a few of the reasons why CRM is invaluable to your business. 

Get-to-know your customers – Personalise The Relationship 
 

Your customers are central to your business activities, and ultimately whether you succeed or fail. In order to get customers (or your target audience) to keep returning, you must first build a relationship with them. The tools which are offered by CRM can provide you access to key information you need: Calls, emails and social media engagement. 
You can then gather insights into customer behaviours and patterns, allowing you to generate a perception of your customers and deliver targeted marketing campaigns to them based on their interests and activities. 
Without a CRM Manager spearheading your CRM activity, personalising campaigns, delving into customers' preferences, recent orders and personal information will all be lacking. 
A  CRM Manager will have a good understanding of the customer journey and providing actionable insight to help educate the digital team on the customer. 

Making smart decisions 

A CRM Manager will be able to use what they learn from their CRM to make better data-driven decisions about what they need to change, develop next or how to market effectively. CRM will also allow you to identify and target prospects and customers that are more profitable than others. That way, the sales department can focus their attention on leads which increase profitability. Personalisation is one of the most effective ways to grab a customer's attention; 28% of UK consumers say they like real-time website personalisation. Sending push notifications such as text messages to their phones about the latest deals could very well increase the possibility of a sale. 

Automate Tasks 

One of the major benefits of CRM can bring to your business is automating various manual and repetitive tasks. CRM systems can be used in order to organise business processes and make complex tasks easier to do. This way, your marketing team can focus more of their time on the customer. Some of the benefits of CRM automation include: 
 
Increased productivity 
Improved pipeline performance 
Higher customer engagement 
Better sales cycle 

CRM solutions can be used to automate parts of the sales process. For example, a CRM can automate follow up messages with customers, so sales representatives do not lose track. 

Customer Service Automation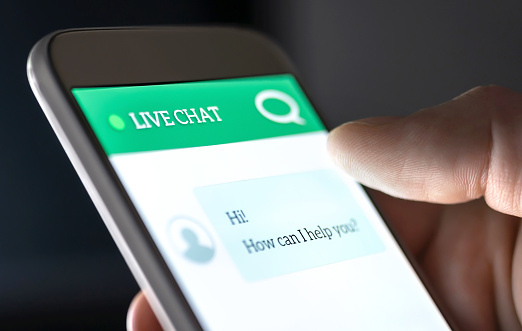 Having the right automation tools can be a great benefit for you and your customers. We are seeing more businesses implement automation to improve their customer service. Take Chatbots for example, they can assist customers at anytime they require. This is a great addition for services which operate 24/7. Whether it's a general enquiry, answer to a question or guiding the customer in the right direction, they can play a huge role in customer satisfaction. 
If you're thinking about a career in CRM, visit our jobs page for the latest positions.